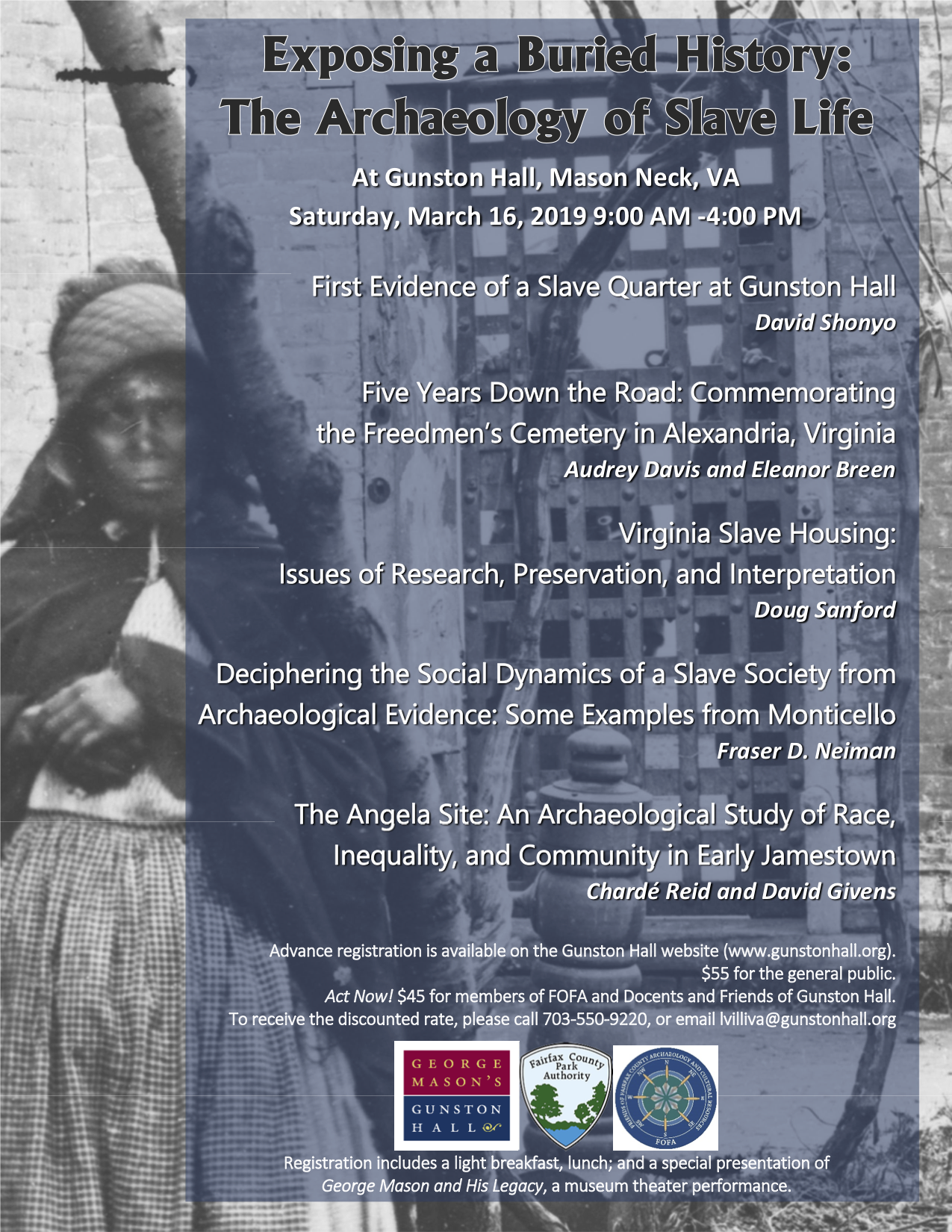 On February 2, 2018, 33 people enjoyed hearing Mike Clem discuss the history & progress of the Eyreville project.
Approximately 40 people heard Dr. Stephen R. Potter talk on Bison in the East: A Story of Pigs, People, and Pigeons at the FOFA annual meeting on 18 November 2017 held at Frying Pan Park.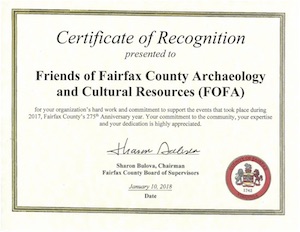 FOFA was established in 2010 to support the understanding and appreciation of Fairfax County's archaeology, artifacts and museum objects, and historic buildings.
Everyone is invited to attend our general membership meetings. See FOFA's Events for the latest info about which archaeologist is speaking, and when!
FOFA encourages its members to volunteer their time. So whether you're interested in being outdoors digging, or indoors processing artifacts or documenting museum objects, check out the Volunteer Opportunities.
Keep up on what's the latest with FOFA by following us on Facebook, and by reading The Scoop (FOFA's e-newsletter).